Cambodia
Cambodia is a beautiful country in Southeast Asia, bordered by Thailand, Laos, and Vietnam. Cambodia provides the curious travelers with a once in a lifetime experience. Littered with enigmatic temples, intriguing history, and a scattering of tropical islands and white long sand beaches. Browse the abundant city markets, grab yourself a souvenir, and smell the exotic aromas that emanate from the stalls. The local people, called Khmers, are very warm and friendly, and their language is beautifully melodic. This is a truly exciting place filled with contrast. It combines developing world poverty with high-class luxury. It mixes the rich local culture with a definite French flavor as well as some newer American and Chinese influences. It is, honestly, the coolest place on Earth.
Hot Deal Of The Month
September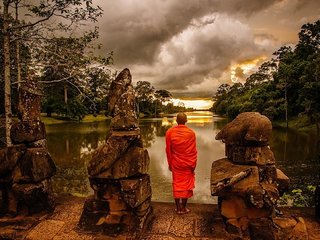 Duration:
4 day(s)/3 night(s)
Feature:
Cambodia's rich religious history means that it is home to some of the most beautiful temples in Southeast Asia. Built as early as the first millennium, a vast number still exist, waiting to be explored.